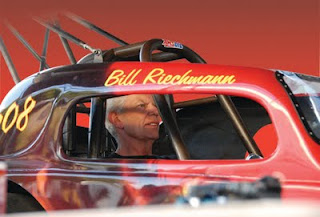 The American Spirit Mustang is sad to announce that Bill Riechmann died on Friday June 3rd 2011. Bill Riechmann was instrumental in the development and application of the body wrap on the American Spirit Mustang and as a 20 Air Force Veteran is placed on the front bumper of the American Spirit Mustang.
When I first approached Bill with the idea of the American Spirit Mustang Bill understood the project but didn't show much interest…I later learned of Bill's military background and his service to our country and I understood the memories that hunted him from his time in the military. Bill once told me that the American Spirit Mustang idea was just too close and the memories to strong that he did not feel he could do the project no matter how much he wanted to. Bill later told me that realized that he could not walk away from this project he could not trust someone else with this project it had to be done by someone who understood the meaning, who lived the life, who served and understood this car had to be perfect and nothing less would be acceptable.
Over time Bill and I became good friends…and he took enormous pride in the American Spirit Mustang, and he once told me that the car was the crown jewel achievement in his career. I know the car brought Bill a lot of happiness and the work that Bill did on the car is second to none, Bill will be missed as a friend but I believe his spirit will live on in the American Spirit Mustang. Bill is going to be buried at Jefferson Barracks in St. Louis Missouri with full Military honors…he will be remembered every time the American Spirit Mustang is on the road. Rest in Peace Bill…and thanks for all the memories!